iCATIS Team
Board of Directors
DR. ROBERT MARQUEZ is the Director of Research and Development at iCATIS. Robert received his BS in Mechanical Engineering and Ph.D. in Analytical Chemistry from New Mexico State University in 1981 and 2001, respectively. Dr. Marquez's focus is in the design and use of appropriate technology and chemistry for economically limited peoples of the earth. Dr. Marquez's main research interests are in the application of natural materials i.e. clay minerals, zeolites, brucites, sand, etc. for the adsorption and remediation of organic and inorganic pollutants in the environment. He is developing inexpensive water purification and contaminant detection systems, safe methods for firing combustible solid wastes with low technology brick kilns. Dr. Marquez has designed a low technology brick kiln system that decreases the amount of air pollution (>80%) while decreasing fuel consumption (>50%) and the labor required to fire the bricks (one less person/firing). Dr. Marquez has been working with renewable energy for over three decades, including tremendous background in solar, wind, geothermal, and tidal energy systems. He has constructed solar collectors, trombe walls, and has over a decade of experience in development of low cost insulative building materials, including papercrete and rastrablocks. Previously, Dr. Marquez worked for Bechtel Power Corporation and Public Service of New Mexico, was a lead engineer for the Hewlett-Packard Company, taught at Navajo Community College where he helped to develop the NSF funded Native American Science Scholars Program, and worked at Los Alamos National Labs.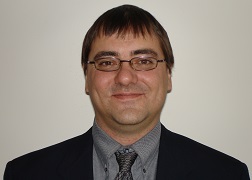 DR. MARK PITTERLE has over 10 years of hands-on field and consulting experience in design, construction, and installation of sustainable energy and water treatment systems. Mark is a senior water engineer at Symbiotic Engineering, where he works with cities and utilities to track resource use city-wide in their Sustainability Information Management System (SIMS) software tool and to assist in evaluation of programmatic efforts to reduce impacts. At iCATIS, Mark focuses on development of appropriate technologies that optimize local resources, reuse, and ensure project goals meet the community's prioritized needs. Previously, Mark has been the project lead for participatory solar and handmade windmill construction workshops & installations in the US, India, and Sri Lanka. Mark has also led a wide range of appropriate technology installations including construction and installation of anaerobic digesters, alcohol fuel stills, wood gasifiers, water and wastewater treatment systems, and other waste-to-energy technologies. Using Mark's extensive doctoral experience in life cycle assessment (LCA), greenhouse gas (GHG) management, zero waste, and waste-to-energy, all iCATIS projects undergo extensive local community participatory planning and triple bottom line evaluation to ensure project outcomes meet the community's needs and optimize local resources. Mark's goal is to ensure all iCATIS projects and hands-on construction workshops create customized business plans that are economically self-sustaining following completion, through the creation of career pathways, local business markets, and micro-enterprise.
Mark "Marcos" Reiner was a founding Principal and CEO of Symbiotic Engineering in Boulder, Colorado, a utility data tracking and life-cycle assessment based company that was acquired in September of 2012. Mark received his PhD in Civil Engineering at the Urban Sustainable Infrastructure Engineering Program (USIEP) at the University of Colorado Denver in 2007. There he focused on the life-cycle energy and GHG emission impacts associated with many of the primary sectors in the urban environment (e.g. building energy use, transportation, water/wastewater, and materials). Also, previous to starting Symbiotic, Mark served as an engineer with an international engineering firm where he had dual roles as co-lead for the infrastructure assessment for the Master Plan of Kigali, Rwanda while also serving as the Projects Director for Engineers Without Borders – USA. While in Rwanda, he co-led the development of low-cost housing design and workshops. He has also served as adjunct faculty at the University of Colorado at Denver where he taught "Urbanization of Developing Nations". Mark is a registered professional engineer (Colorado and Pennsylvania), professional geologist (Wyoming) and a LEED AP (USGBC).
JEFF ROTTLER, co-founder of Tierra y Cal, is a sociologist and builder who focuses on sustainable rural community development in Latin America and has primarily concentrated on earthen construction for the past 7 years. He has managed earth block manufacturing plants in several projects as well as providing training in CEB wall construction and natural plasters. He has lead training workshops and projects throughout Mexico in both rural and urban communities including low-income housing and a community center in San Miguel, a dormitory workshop in rural Chiapas and, along with Hallock, lead CEB construction for a large-scale development project in Baja. Rottler was stationed in Guatemala as a Peace Corps volunteer and is fluent in English and Spanish. Currently, Rottler manages all of Tierra y Cal's projects on the ground and has developed working relationships with numerous NGOs, universities, governmental departments in San Miguel and the region.
Advisors